Information Links
---
The Planning Webinar series
We know that nothing beats a face-to-face event or meeting. But we also know these aren't possible right now… That's why we've crafted a series of topical and engaging webinars – all hosted and moderated by Planning.
Featuring industry-leading guest speakers, these are interactive sessions, with polls and questions from a live, online audience. Starting in early June topics include:
Covid 19's impact on the planning system
An overview of the changes to law/guidance that have been implemented since the outbreak (these are substantial) then a look at the impact on planning appeals; we have started to see appeals with Covid-19 raised as an issue especially around enforcement notices and compliance periods.
The future of the office-to-residential permitted development right
The residential from office change of use right is always interesting – and we're likely to see an increase in surplus office space post Covid-19. We look at the introduction of the permitted development right and how the legislation around it has evolved via key court cases and appeal trends.
Dealing with proposals for isolated houses in the countryside
The National Planning Policy Framework (NPPF) instructs local authorities to "avoid the development of isolated homes in the countryside". What it means to be isolated has become a matter of legal dispute. This webinar looks in detail at Lord Justice Lindblom ruling in a Court of Appeal case brought by Braintree District Council (March 2018), then reviews key planning appeals that have cited this judgment.
Keen to get involved as a sponsor? Email roisin.kennedy@haymarket.com or call on 020 8267 4953.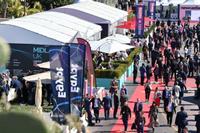 MIPIM 2020 turns the spotlight on how cities need to reinvent themselves to meet aspirations for a better quality of life.
Sponsored Content
in association with

Mipim 2020