Information Links
---
Planning equips and informs planning professionals to be experts in their field, save time and increase their rate of success at applications and appeals.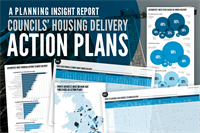 Authorities in places where too few homes have been delivered have published action plans that set out the reasons and how they will respond. We reveal which propose new land allocations, which plan higher densities, and much more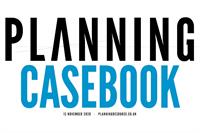 Please click through to read this month's Planning Appeals and Legal Casebook.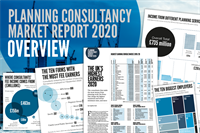 The biggest employers, the fastest-growing firms, the most lucrative services, which sectors will grow, the cheapest firms to hire, and the most expensive, plus what consultants think about virtual working, staffing levels next year and much more.
Planning's content enables subscribers to fulfil their responsibilities as planning or development professionals, maintain their status as planning experts and identify opportunities, costs, and risks.
Richard Garlick, Editor of Planning