Information Links
---
Decisions
Summaries of key development management decisions, including appeals, ombudsman reports, court judgements and Secretary of State decisions. Cases are selected and summarised by the COMPASS team. COMPASS is a fully indexed and searchable database of planning decisions.
For further information please call 01452 835 820 or email dcs@haymarket.com.
Sign up for the Appeals Casebook email bulletin.
Page Title RSS feed
Latest Casebook Decision Summaries
An adventure golf facility and car park at an existing golf course in north east London's metropolitan green belt was refused as inappropriate development, a decision based mainly on a lack of detailed information supporting the application.
Four dwellings on the edge of a settlement on the Cornish coast were refused for harm to the appearance and character of the area and the scenic beauty of the area of outstanding natural beauty.
A restaurant and hot food takeaway from a retail shop in the primary shopping frontage of a north London district centre was allowed with no harm to the vitality and viability of the town centre or the safety, health and well-being of the community.
Development Management Discussion Forum
PlanningResource's Development Management Forum allows users to raise new topics for discussion or comment on existing topics.
Q The term "habitable room" is frequently used in planning policies and other planning documents. Is there any definition under planning legislation of what constitutes a habitable room? I understand that there is a definition under the building regulations. NT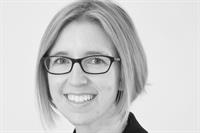 In a recent case involving competing retail proposals in Yorkshire, the Information Rights Tribunal considered disclosure of instructions to counsel in the context of the Environmental Information Regulations 2004.
Fresh thinking on the DCP blog
Well, we are approaching pantomime season. An appeal against refusal of a lawful development certificate for a loft conversion with dormer windows at a house in south London has been...

No doubt it is invariably with the best of intentions that planning authorities attach planning conditions to planning permissions, but they do not always pass the scrutiny of planning...

The first and foremost principle with regard to the care of a listed building must be to not damage it. The second might be to not attach unnecessary accretions. With this in mind we...