Information Links
---
Decisions
Summaries of key development management decisions, including appeals, ombudsman reports, court judgements and Secretary of State decisions. Cases are selected and summarised by the COMPASS team. COMPASS is a fully indexed and searchable database of planning decisions.
For further information please call 01452 835 820 or email dcs@haymarket.com.
Sign up for the Appeals Casebook email bulletin.
Page Title RSS feed
Latest Casebook Decision Summaries
A reporter refused planning permission in principle for twenty houses and 375 square metres of retail floorspace on brownfield land in the countryside outside a village in Ayrshire, finding the development unsustainable.
An inspector varied the terms of an enforcement notice requiring the entire removal of a 1.8 metre tall fence on a Sussex pub boundary, to take account of a fallback position provided by permitted development rights for a one metre high fence.
The secretary of state for business, energy and industrial strategy granted a development consent order for a 50 megawatts solar park with a battery storage facility on the Kent coast.
Development Management Discussion Forum
PlanningResource's Development Management Forum allows users to raise new topics for discussion or comment on existing topics.
Q My client has outline permission for two dwellings and reserved matters approval for access arrangements...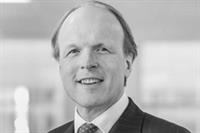 A recent High Court decision on a case from Oxfordshire considered the relevant factors to be taken into account by councils when determining whether to exercise their power to make a public path diversion order (PPO). The decision raises points for councils, vendors, purchasers and owners of adjacent land.
Fresh thinking on the DCP blog
An inspector has upheld a council's refusal to grant prior approval for the change of use of a former bed shop in Hertfordshire to a restaurant notwithstanding the appellant's argument...

' "If the law supposes that," said Mr. Bumble, squeezing his hat emphatically in both hands, "the law is a ass — a idiot." ' Charles Dickens' beadle was probably not the first to...

Just thought we would share this handy paragraph from a recent appeal decision (DCS Number 400-026-036 ) on the definition of a curtilage. "In terms of what can be reasonably considered...