Information Links
---
Decisions
Summaries of key development management decisions, including appeals, ombudsman reports, court judgements and Secretary of State decisions. Cases are selected and summarised by the COMPASS team. COMPASS is a fully indexed and searchable database of planning decisions.
For further information please call 01452 835 820 or email dcs@haymarket.com.
Sign up for the Appeals Casebook email bulletin.
Page Title RSS feed
Latest Casebook Decision Summaries
A scheme of protecting the roots of two protected lime trees in Somerset to facilitate access to two dwellings, was held to be sufficiently uncertain as to justify dismissing the appeal.
Conservation area consent was secured for the demolition of a two-storey flat-roofed office building in Glasgow, a reporter concluding that it had an unprepossessing and utilitarian appearance.
The infilling of a former railway cutting in greater Manchester to facilitate the erection of up to 42 dwellings was acceptable despite the local authority raising concerns about noise from lorries delivering fill material to the site.
Development Management Discussion Forum
PlanningResource's Development Management Forum allows users to raise new topics for discussion or comment on existing topics.
Q Would it be lawful to include areas of foreshore between mean low and high water within a neighbourhood planning area and for neighbourhood plan policies to promote development, such as permanent workshops for artists and craftspeople, thereon? PB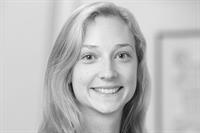 The High Court has confirmed that local planning authorities do not have the power to extend the determination period for prior approval applications where the General Permitted Development Order (GPDO) specifies a deadline for determination.
Fresh thinking on the DCP blog
Citing an appeal decision made by the secretary of state (DCS Number 100-071-536 ), an appellant has convinced an inspector that there are circumstances in which development can be...

A recent appeal case (DCS Number 400-023-412 ) reminds us that civil matters are usually best considered separately from planning matters. In this case the inspector rejected a south...

Unlike the case in respect of the refusal of planning permission, there is no time limit in which an appeal against the refusal of a lawful development certificate must be made. This...