Information Links
---
Decisions
Summaries of key development management decisions, including appeals, ombudsman reports, court judgements and Secretary of State decisions. Cases are selected and summarised by the COMPASS team. COMPASS is a fully indexed and searchable database of planning decisions.
For further information please call 01452 835 820 or email dcs@haymarket.com.
Sign up for the Appeals Casebook email bulletin.
Page Title RSS feed
Latest Casebook Decision Summaries
A proposal to build up to 150 new market and affordable homes on agricultural land outside a Suffolk village settlement boundary won permission when a developer successfully identified a local housing need.
An inspector decided a juice bar in a London city centre shop had the character of a Class A1 use and granted a certificate of lawful use or development.
A seasonal and regional restriction on a cherry business at a fruit farm in Kent was removed when an inspector judged neighbour amenity would be unaffected.
Development Management Discussion Forum
PlanningResource's Development Management Forum allows users to raise new topics for discussion or comment on existing topics.
Q I am a new councillor and my authority is due to see the first draft of our local plan soon...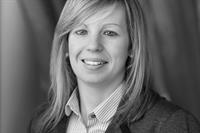 Faced with the force majeure of Covid-19, the past fortnight has exposed our planning system's core features and its social and political spine. Central to this is the ability for decisions to be taken in a public forum.
Fresh thinking on the DCP blog
Every now and then an inspector writes a decision which is quite simply a textbook example of how to approach a particular situation. Here is a good one relating to a log cabin within...

Class B of Part 2 to Schedule 2 of the GPDO permits the formation, laying out and construction of a means of access to a highway which is not a trunk road or a classified road, where...

Caravan sites can sometimes be a bit Spartan so it was perhaps with this in mind that the owner of a Hampshire caravan park decided to create a new classically styled entrance. In upholding...