Information Links
---
Decisions
Summaries of key development management decisions, including appeals, ombudsman reports, court judgements and Secretary of State decisions. Cases are selected and summarised by the COMPASS team. COMPASS is a fully indexed and searchable database of planning decisions.
For further information please call 01452 835 820 or email dcs@haymarket.com.
Sign up for the Appeals Casebook email bulletin.
Page Title RSS feed
Latest Casebook Decision Summaries
A mixed residential and retail redevelopment proposal in a Bedfordshire town centre secured outline permission after an inspector decided a modest contribution towards off-site affordable housing satisfied both local and national policy.
An inspector found no evidence that a small retail pod outside an out of town Asda supermarket contravened a Warwickshire council's town centre first retail policy.
An inspector dismissed an outline proposal for nine houses outside a Herefordshire village after finding harm to a river valley AONB and the setting of a grade I listed bridge.
Development Management Discussion Forum
PlanningResource's Development Management Forum allows users to raise new topics for discussion or comment on existing topics.
Q A property owner submits a lawful development certificate application for a large house in multiple occupation (HMO). To secure the certificate, he must be able to prove that the building has been in continuous HMO use for more than ten years...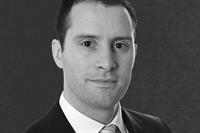 The High Court challenge on the Guildford Local Plan, heard by Sir Duncan Ouseley QC at the end of 2019, crystallises justifications for plan-led green belt release where there is political will to meet housing needs.
Fresh thinking on the DCP blog
In determining an appeal relating to the siting of three mobile homes in rural Berkshire (DCS Number 400-024-202 ) an inspector has confirmed that, although we no longer seek to protect...

In allowing an appeal against the refusal of prior approval for conversion of a light industrial unit in west London to eight flats an inspector has determined that "gross floor area"...

Another appeal case, this time relating to stables in Lancashire (DCS Number 400-024-650 ), further illustrates the point made in Be reasonable that the period for compliance with enforcement...