Information Links
---
Decisions
Summaries of key development management decisions, including appeals, ombudsman reports, court judgements and Secretary of State decisions. Cases are selected and summarised by the COMPASS team. COMPASS is a fully indexed and searchable database of planning decisions.
For further information please call 01452 835 820 or email dcs@haymarket.com.
Sign up for the Appeals Casebook email bulletin.
Page Title RSS feed
Latest Casebook Decision Summaries
An inspector sanctioned removal of an agricultural occupancy condition restricting use of a house in a Derbyshire national park after finding it failed three of the six tests for planning conditions contained in the NPPF.
In the opinion of an inspector, a West Midlands city council failed to justify its refusal to remove a condition specifying that permitted offices should be used for purposes of class B1(a) of the UCO only.
A large illuminated advertisement and shroud over a tall landmark building adjacent a west London motorway was given consent after an inspector decided the advert funded a shroud to conceal an eyesore.
Development Management Discussion Forum
PlanningResource's Development Management Forum allows users to raise new topics for discussion or comment on existing topics.
Q The term "habitable room" is frequently used in planning policies and other planning documents. Is there any definition under planning legislation of what constitutes a habitable room? I understand that there is a definition under the building regulations. NT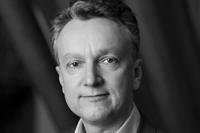 The Court of Appeal has considered some of the nuts and bolts of the Community Infrastructure Levy (CIL) regime for the first time. The facts illustrate the potential jeopardy faced by developers from provisions that are complex and, at their core, still open to varying interpretations.
Fresh thinking on the DCP blog
Some three years ago we published a blog about How to get an open market dwelling in the countryside. In case you missed it, here is the procedure, exemplified by an appeal case in...

In a "failure to determine" appeal relating to a proposal for extensions to a house in north London (DCS Number 400-023-846 ) we found this commentary from an inspector:- "The Council...

In determining an appeal against the refusal of planning permission for the redevelopment of a suburban house in Northamptonshire with a care home, an inspector was not persuaded regarding...