Information Links
---
Decisions
Summaries of key development management decisions, including appeals, ombudsman reports, court judgements and Secretary of State decisions. Cases are selected and summarised by the COMPASS team. COMPASS is a fully indexed and searchable database of planning decisions.
For further information please call 01452 835 820 or email dcs@haymarket.com.
Sign up for the Appeals Casebook email bulletin.
Page Title RSS feed
Latest Casebook Decision Summaries
An inspector has refused 13 dwellings in open countryside in Somerset for overall harms to heritage assets and to the appearance and character of the area generally, despite acknowledging the considerable social, economic and environmental benefits and that only 3.8 years housing land supply was available.
A microbrewery from a redundant building at a farm in Dartmoor National Park was approved with no harm found to the status of the farm building as a non-designated heritage asset and no conflict found with adopted locational policies.
The replacement of existing telecommunications equipment with a taller mast was refused in a Hertfordshire settlement for the proposal not meeting the consultation requirements of paragraph 115a) of the NPPF.
Development Management Discussion Forum
PlanningResource's Development Management Forum allows users to raise new topics for discussion or comment on existing topics.
Q A householder wishes to install external shutters on his front windows to protect the house from vandalism. Would this require planning permission? TM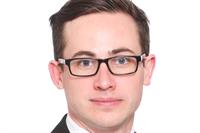 The Court of Appeal has reviewed the law on overlapping planning permissions and reached a judgment, the practical effect being that it will limit the extent to which developers can rely on multiple permissions relating to the same site.
Fresh thinking on the DCP blog
A north Devon council which issued an enforcement notice alleging "the material change of use of the land involving the erection of a building for residential use entailing human habitation"...

In determining an appeal against an enforcement notice requiring the demolition of an unauthorised roof extension at a house in Hertfordshire an inspector has ruled that there is no...

This year has been pretty awful for the tourism industry but 2021 is now looking altogether brighter for the owner of a holiday caravan park in north Devon, having secured a lawful...