Information Links
---
Decisions
Summaries of key development management decisions, including appeals, ombudsman reports, court judgements and Secretary of State decisions. Cases are selected and summarised by the COMPASS team. COMPASS is a fully indexed and searchable database of planning decisions.
For further information please call 01452 835 820 or email dcs@haymarket.com.
Sign up for the Appeals Casebook email bulletin.
Page Title RSS feed
Latest Casebook Decision Summaries
An inspector, in dismissing an appeal for 19 dwellings in Norfolk, agreed that residents living within a sheltered housing scheme would potentially be harmed by the extra traffic generated by the scheme compromising safety, increasing noise and disturbance, and reducing air quality.
Inserting a mansard roof on a grade II listed building in a central London conservation area would adversely affect its architectural importance, an inspector decided, concluding that it would irrevocably remove an ingeniously designed original roofspace.
A first-floor extension to a replacement dwelling in the Surrey green belt was rejected after an inspector considered whether the impact should be assessed against the size of the previous house on the site.
Development Management Discussion Forum
PlanningResource's Development Management Forum allows users to raise new topics for discussion or comment on existing topics.
Q We have received a retrospective application for advertisement consent....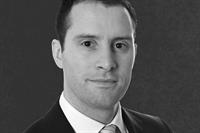 The High Court's decision on viability disclosure in a case from east London highlights the impact of recent national policy on transparency in viability assessments.
Fresh thinking on the DCP blog
The residential conversion of a vacant shop on the high street of a Gloucestershire market town has been allowed, an inspector judging that a return to retail use was a forlorn hope...

How would you decide which planning approval notice was the authorised version if there were two different versions in existence, both appearing to be legitimate? This was the question...

Tight site and the council is demanding bike storage? Have a look at this appeal case (DCS Number 400-026-507 ). The case concerns a planning condition which required secure cycle...