Southwark backs 4,000 home scheme with affordable housing ratio that puts applicant at "risk"
Southwark Council has resolved to grant consent for a south-east London mixed-use scheme which could deliver close to 4,000 homes, after planners advised that its promised minimum proportion of 35 per cent affordable housing was pushing the scheme's current viability to the limits.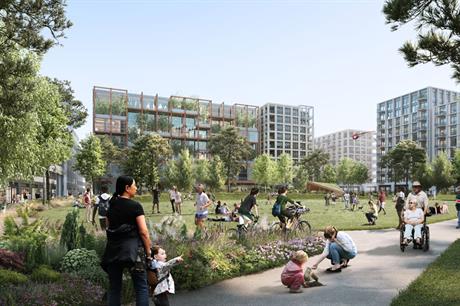 Please sign in or register to continue.
*For bespoke corporate packages please email dcs@haymarket.com or call us on 01452 835820.