Information Links
---
The Planning for Housing conference took place on Tuesday 22 September 2015. The event brought together key players from both the public and private sectors to discuss ways the planning system can tackle the housing crisis.
Planning for Housing 2015 News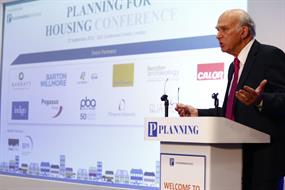 Housing supply and its link to planning is 'unmitigated disaster area', former business secretary Sir Vince Cable has said.
1 comment
Related headlines
More Planning for Housing News