Information Links
---
The Planning Awards celebrate outstanding achievement in planning work by local authorities, consultants, developers, lawyers, voluntary and neighbourhood groups and all the other key players in the planning system.
The Placemaking Awards are wider in scope than the Planning Awards, recognising excellent urban design, economic development, landscape architecture, community renewal and regeneration as well as planning.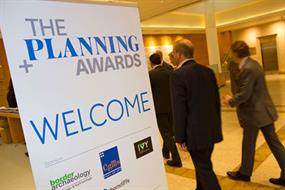 Entries can now be submitted for the Planning Awards, which reward excellence in professional planning work and related placemaking and economic development activity.

We reveal the cream of the crop from this year's Planning & Placemaking Awards. By Mark Wilding.

A 21-strong panel of planning experts took on the exacting task of drawing up a shortlist from a strong field of candidates for this year's Placemaking Awards.